hey lovelies, sorry for the suspense! as promised, here are the details of my surprisingly pleasant experience of the lanvin loves h&m launch (compared to let's say, the complete fiasco that was last year's jimmy choo at plaza passy) and photos of my haul.
6.30 - woke up, groggily got ready/dressed/out the door
7.00 - arrived at the h&m at rue de rennes in paris, a little dishearted that there were already so many people there
7.15 - what's this? free coffee & croissants! the staffers were passing out breakfast which made standing in the cold so much more bearable
7.30 - the distribution of the magical bracelets! me and my friend were lucky enough to get the last bracelets of the 3rd group
8.05 - line starts moving!!
8.30 - given access inside the h&m but still had to wait outside the ''lanvin specific'' area.
8.45 - our turn to shop! staff were AMAZING, continuously restocking of the shelves/racks not to mention they would fetch the right size for your if you asked with a smile on their face
9.00 - ushered to the cashier, took a bit long but the free scarf and tote bag made it worth the wait
9.30 - exited h&m with my two bags, still a long line outside the shop with people eager to get in
10.00 - arrived home tired but happy
so in a nutshell, the whole thing took less than 4 hours, managed to get all the things i wanted and the h&m staff really made it a great experience. and lastly, here are the photos of my haul: 2 dresses, 2 tees, 1 blazer, 1 pair of heels and a 2 shopping bags. didn't grab the red necklace/earrings since i wouldn't actually wear them and i'm still not sure if i'm going to keep everything i bought but i'm happy i could get them all (and in my size too)!
-------------------------------------------------------------------------------------------------------------------------------------------------------------------------------------------------------------------------
coucou à tous! pardon pour le suspense! comme promis, voici en détails mon expérience lanvin chez h&m qui a été plus plaisante que prévu (comparé à l'enfer de jimmy choo l'année dernière à plaza passy) ainsi que des photos.
6.30 - réveil, habillage, sortie dans le coton
7.00 - arrivée au h&m rue de rennes à paris, un peu déçue car il y avait déjà beaucoup de monde
7.15 - qu'est ce que c'est? cafés et croissants gratuits! le staff distribuait un petit dej rendant l'attente dans le froid beaucoup plus agréable
7.30 - la distribution des bracelets magiques! mon amie et moi avons eu la chance d'avoir eu les derniers bracelets du troisième groupe.
8.05 - la queue commence à avancer!!
8.30 - entrée dans le magasin mais il a fallu encore attendre devant la ''zone lanvin''
8.45 - enfin, c'est notre tour! le staff était SUPER, toujours en train de restocker, ils nous ont chercher les tailles qu'on voulait avec un sourire
9.00 - nous sommes dirigés vers la caisse, ça a pris un peu de temps mais l'echarpe et le tote gratuit ont vallent la peine
9.30 - sortie du magasin avec mes 2 sacs, il y a toujours beaucoup de monde qui attend d'entrer.
10.00- bien rentrée chez moi, fatiguée mais contente
donc pour résumer, en tout ça a pris moins de 4 heures, j'ai réussi à avoir tous ce que je voulais et le staff de h&m était super. en enfin, voici les photos de mon gros shopping: 2 robes, 2 t-shirts, 1 blazer, 1 paire de talons et 2 sacs. je n'ai pas pris le collier rouge ni les boucles d'oreilles car je ne les porterai jamais et je ne suis pas sûre de garder tous ce que j'ai acheté, mais je suis contente d'avoir pu les acheter (et tout dans ma taille en plus)!
^ the whole enchilada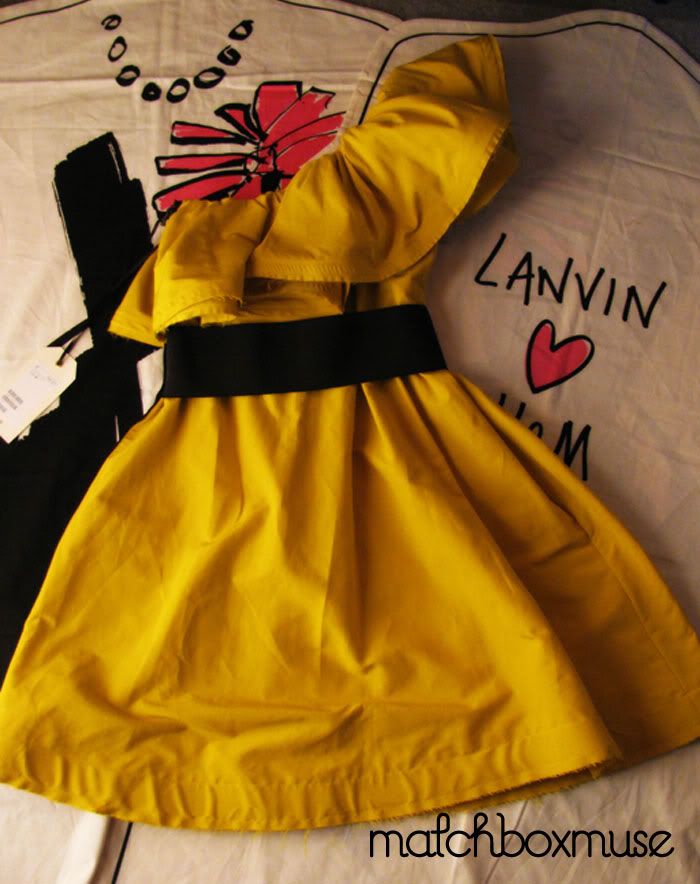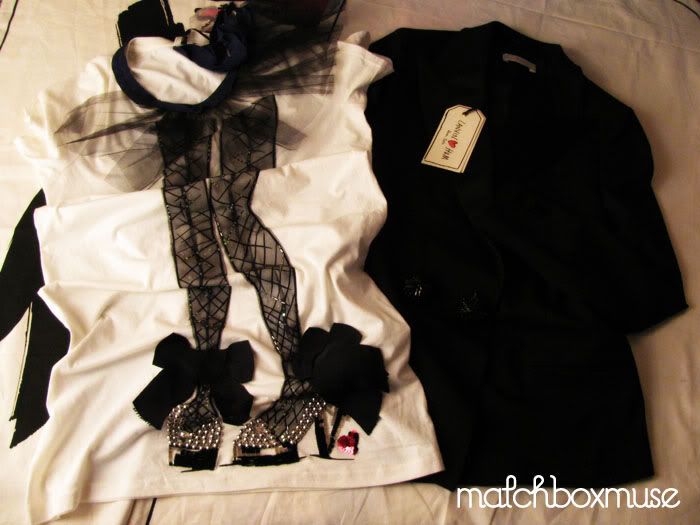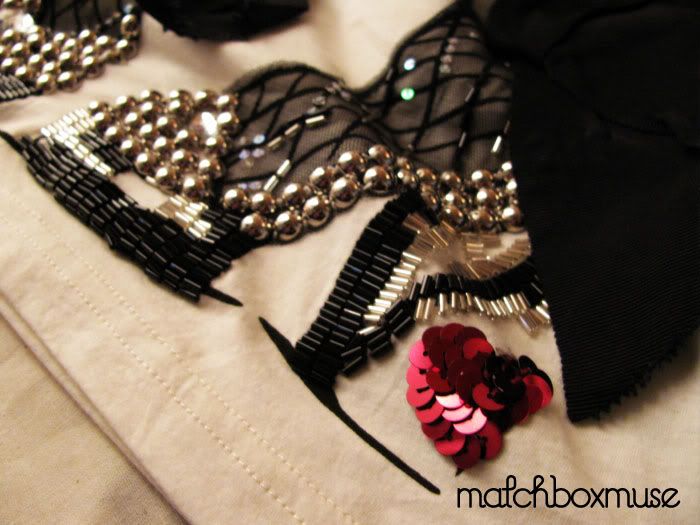 ^ amazing details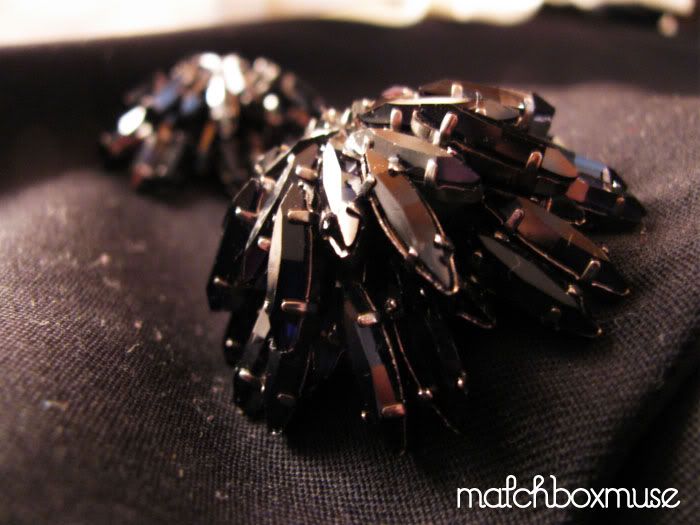 ^ i love you too, lanvin
anyone else brave the early morning for the launch?
leave me a link to your post! would love to see what you got/hear your experience of the day :)