i'm in love with these amazing knitted dresses from award-winning swedish designer
sandra buckland.
her hand-made creations are breath-taking and stretch the imagination to the limits of what knit work can do. her work is revolutionary as she balances experimental material to create feminine yet strong silhouettes. who said knitwear has to be boring?
j'adore ces robes sublimes tricotées de la célèbre créatrice suédoise sandra buckland.
ses créations faites à la main sont magnifiques et dépassent la limite de notre imagination. son travail est révolutionnaire en mélangeant des matières expérimentales pour créer des silhouettes féminines et élegantes. Qui a dit que le tricot était démodé?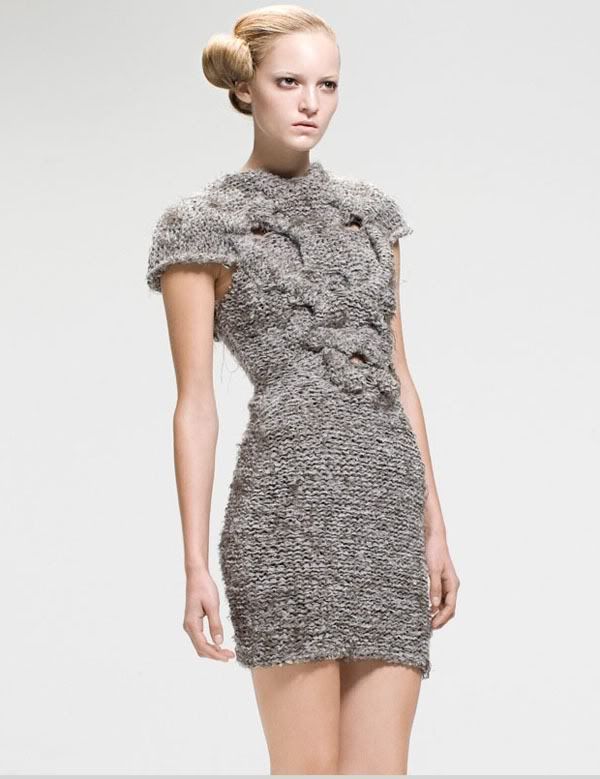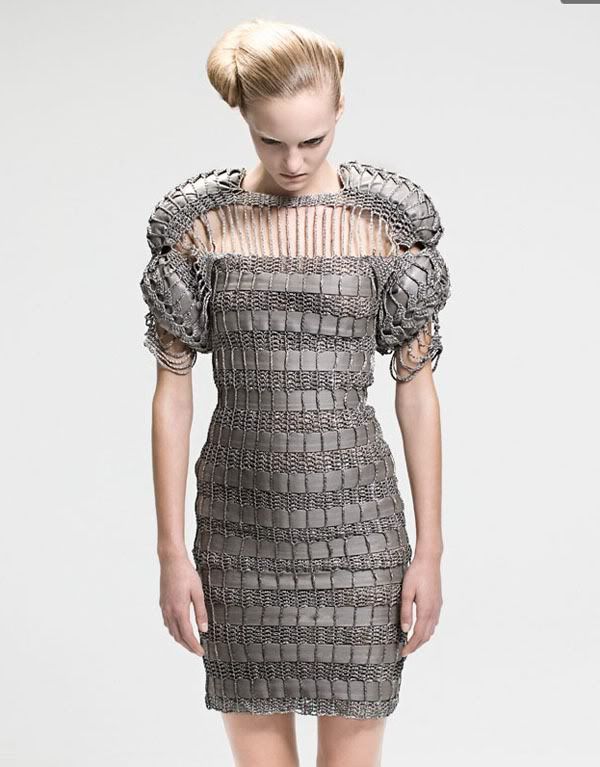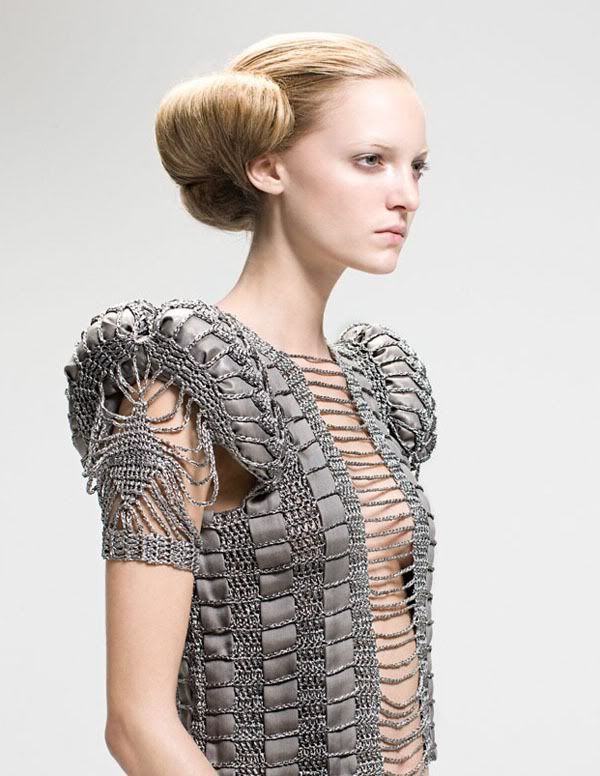 ^ simply stunning


PS: a huge thank you to everyone who's visited my blog! i appreciate all your comments :) thank you for helping me reach 100+ readers! i'm thinking of having a giveaway to spread the love around so keep an eye out for that. always love, M