tim walker does it again. he whips together a magical garden party in a gorgeous room and puts two gorgeous girls in the middle of it. oh and there's a piglet somewhere mixed in. this ad campaign is as glorious as it is eye-catching and lindsey wixson and nimue smit look ever so the girlish romantics here. sigh...
mulberry
, oh mulberry... when will i ever get to own one of your gorgeous creations? /
tim walker à encore frappé. il a crée une garden party magique dans une chambre et a mis deux jolies filles dedans. oh et il y a un porcelet quelque part. cette campagne est aussi belle qu'elle est attirante et lindsey wixson et nimue smit sont parfaites en jeunes filles romantiques. ah... mulberry, quand est-ce que je peux avoir une de vos superbes créations?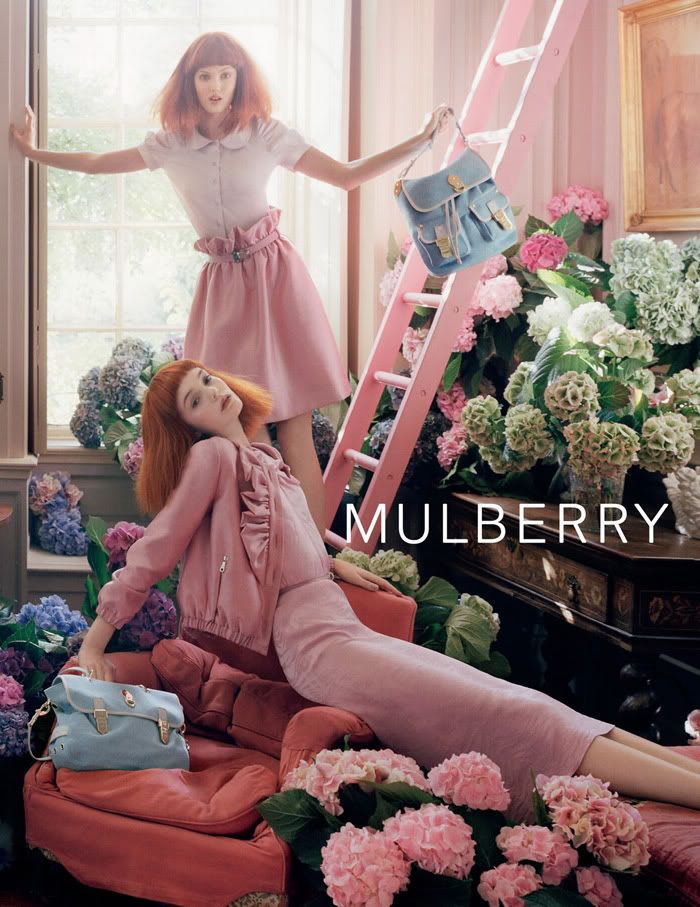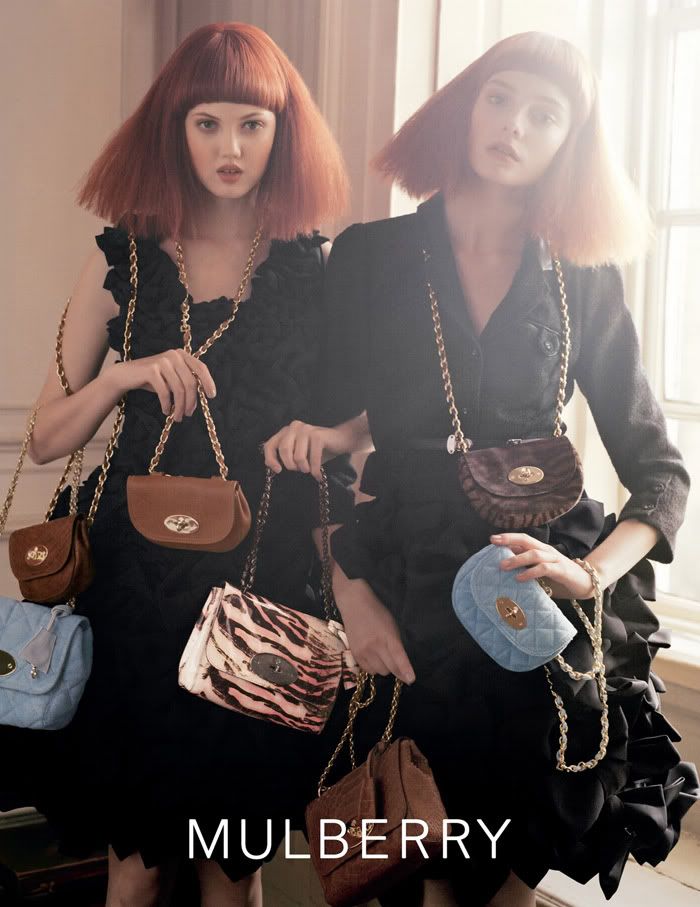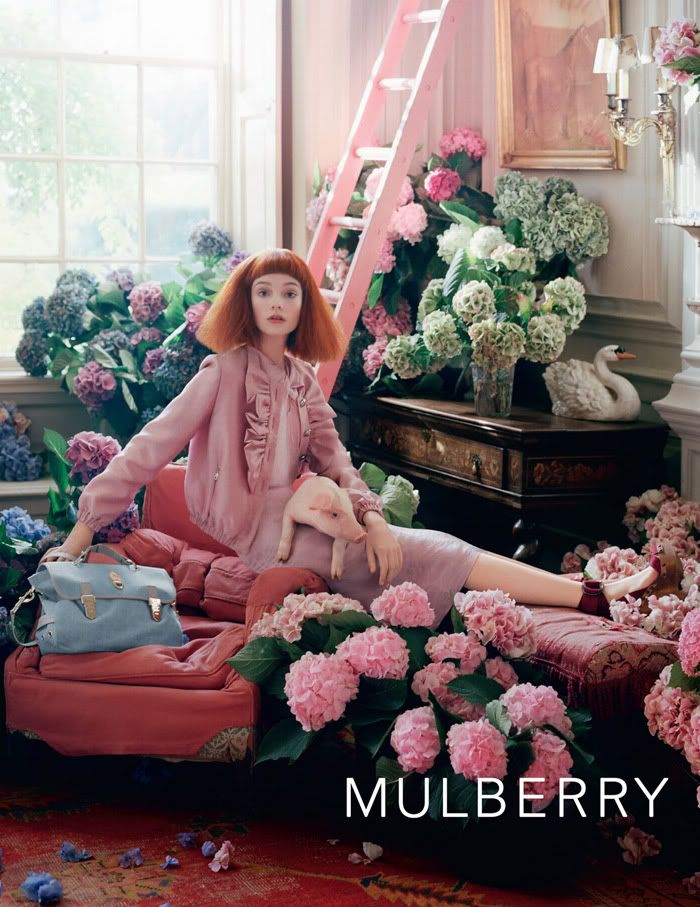 ^ pink & pig love

Models: Lindsey Wixson & Nimue Smit
Photographer: Tim Walker
Fashion Editor: Edward Enninful
Mulberry Spring Summer 2011 Campaign
Love, M