for lovers of rock and roll, sequins and sleek cuts,
balmain
's fall/winter 2011 collection is definitely for you. drawing in huge crowds and fashion's most elite, the collection included less shoulder pads and slimmer silhouettes in the forms of jumpsuits and metallic pant suits. being a sequin-junkie myself, i was directly drawn to the full-embellished, blinged out mini dresses. another successful season and i must say, with all the drama surrounding the finale of the show, i think it's more important to focus on the talent of the designer and not his personal life.
/ pour les amoureux du rock and roll, paillettes et coupes doites, la collection automne/hiver 2011 de balmain est pour vous. parmi une foule d'amateurs et la crème de la mode, la collection à moins d'épaulettes et des silhouettes fines sous la forme de combinaisons et pantalons métalliques. étant moi-même une fan de paillettes, j'ai tout de suite été attirée par les mini-robes ornementées. une autre saison couronnée de succès et je dois dire, avec toutes les histoires circulant autour de la finale du défilé, je pense qu'il est plus important de se concentrer sur le talent du designer et non sa vie privée.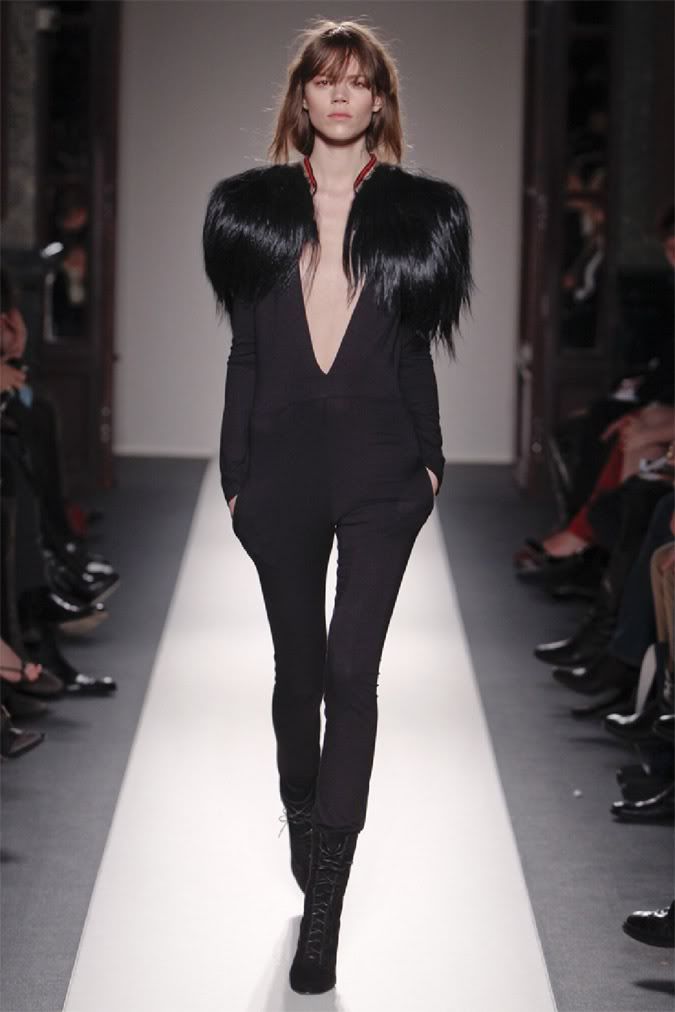 ^ love love love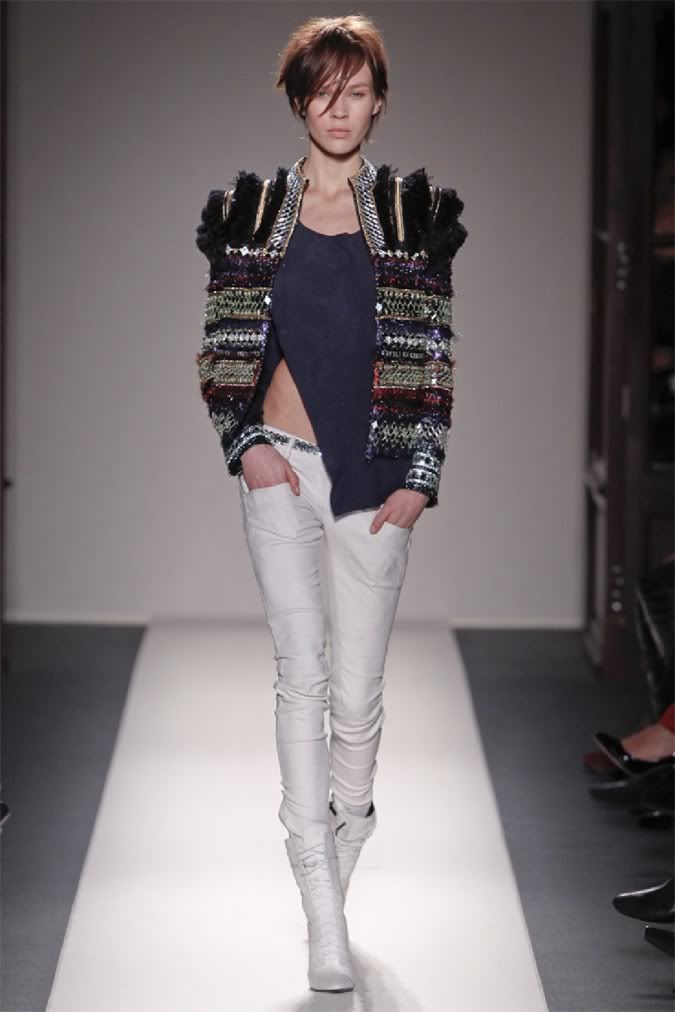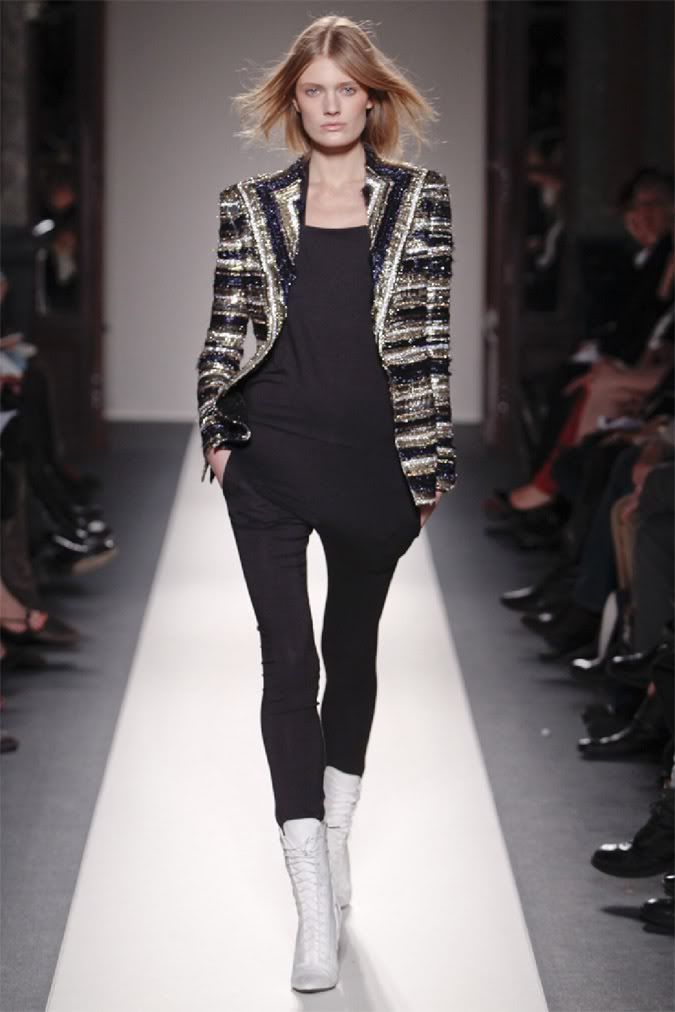 ^ swoon pants
^ perfect for disco-aerobics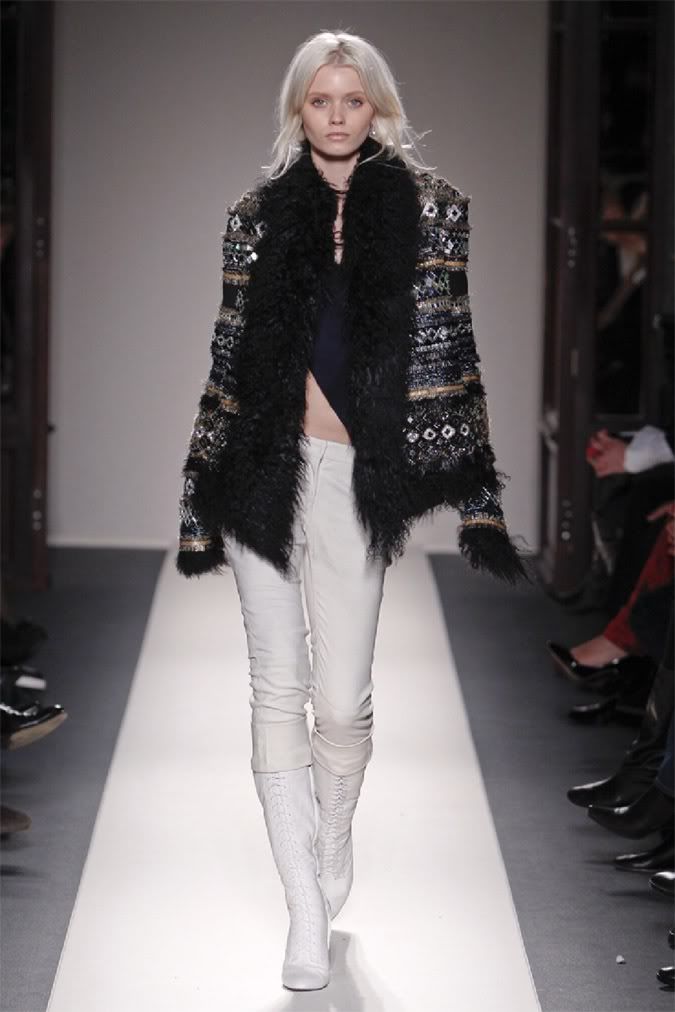 Love, M