this collection just blew me away.
antonio berardi's
spring collection shows off his exquisite attention to detail, body-hugging silhouettes and soft, fluid materials. the collection featured a gorgeous contrasting color palette of pale pinks against deep, ruby red embellishments. these rich, red tones gave a regal touch, perfectly mixing edgy and delicate into the luxury italian brand. my favorite pieces include a pair of slim, red embellished pants, a beautiful white dress with luscious red embroidery, and the red jacket worn over a flowing maxi-dress. /
cette collection m'a scotchée. la collection printemps de antonio berardi démontre son exquise attention du détail, ses enveloppantes silhouettes et matériaux doux et fluides. la collection comporte un superbe contraste de palettes de roses pâles et de fioritures aux rouges profonds. ces tons riches et rouges donnent une touche royale, mixant parfaitement excitant et délicat pour la marque de luxe italienne. parmi mes pièces préférées, un pantalon slim décoré de rouge, une superbe robe blanche aux broderies pulpeuses, et la veste rouge par dessus une maxi-robe flottante.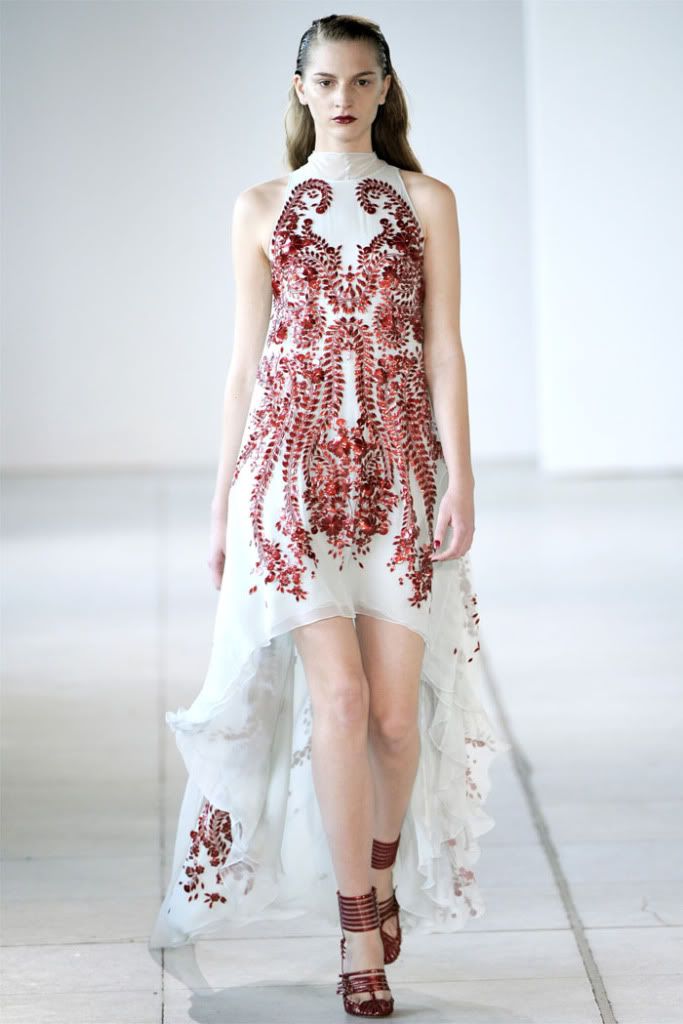 ^ if i ever had a red carpet event, this would be my pick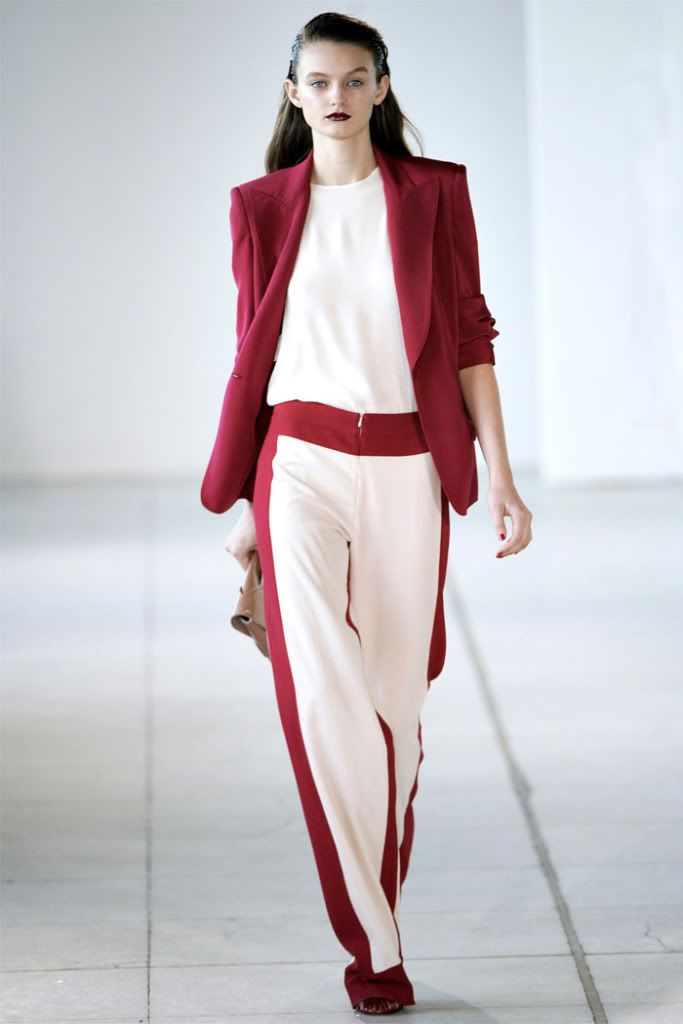 ^ simple yet stunning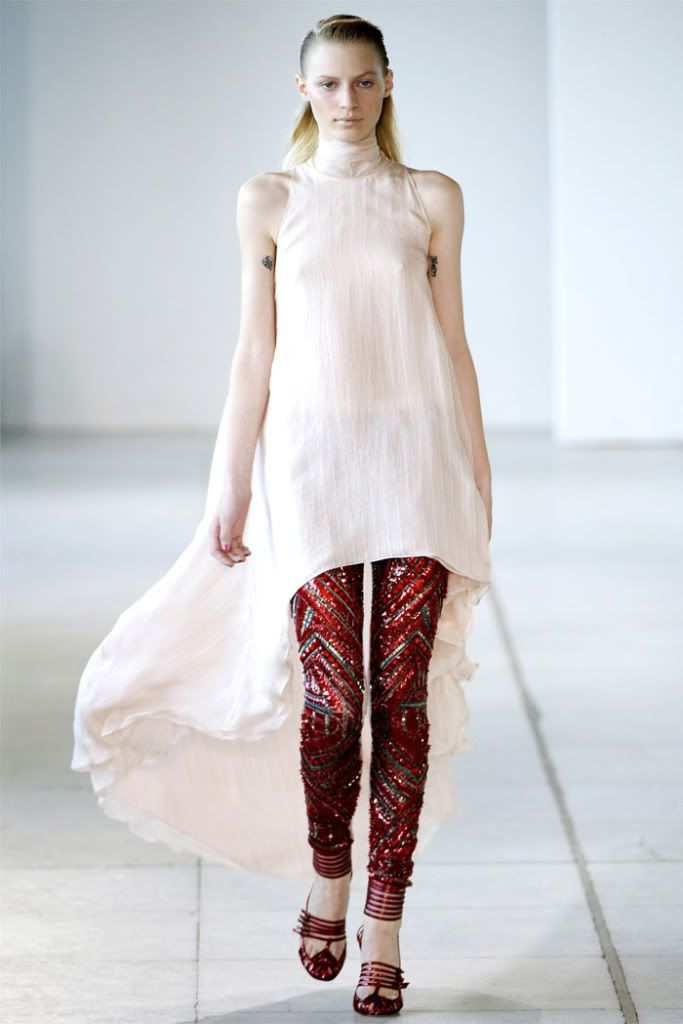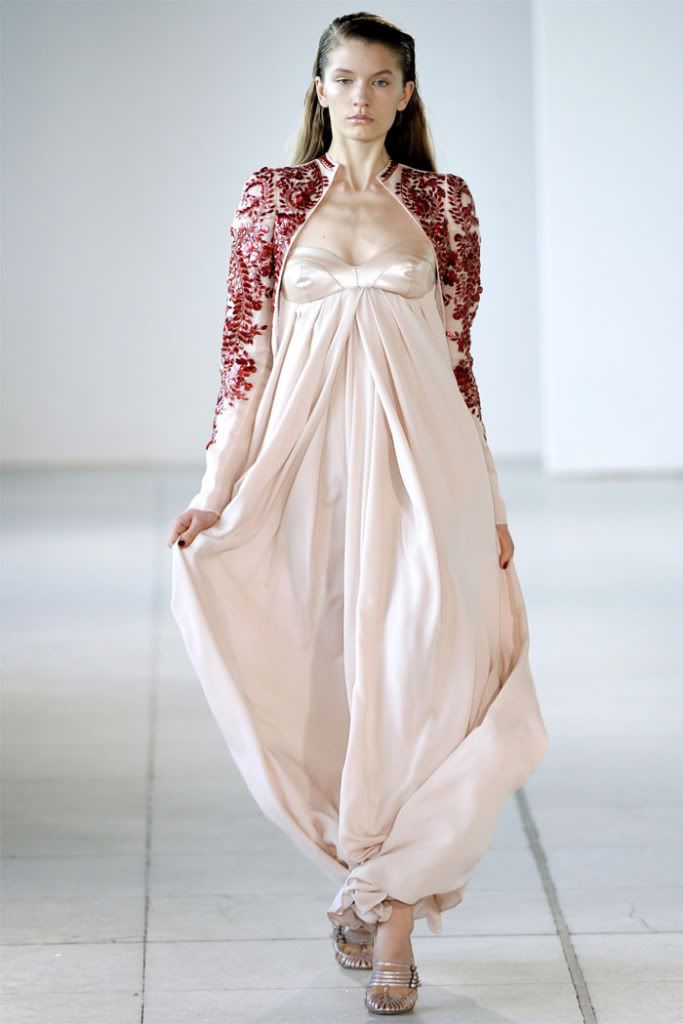 ^ gorgeous heels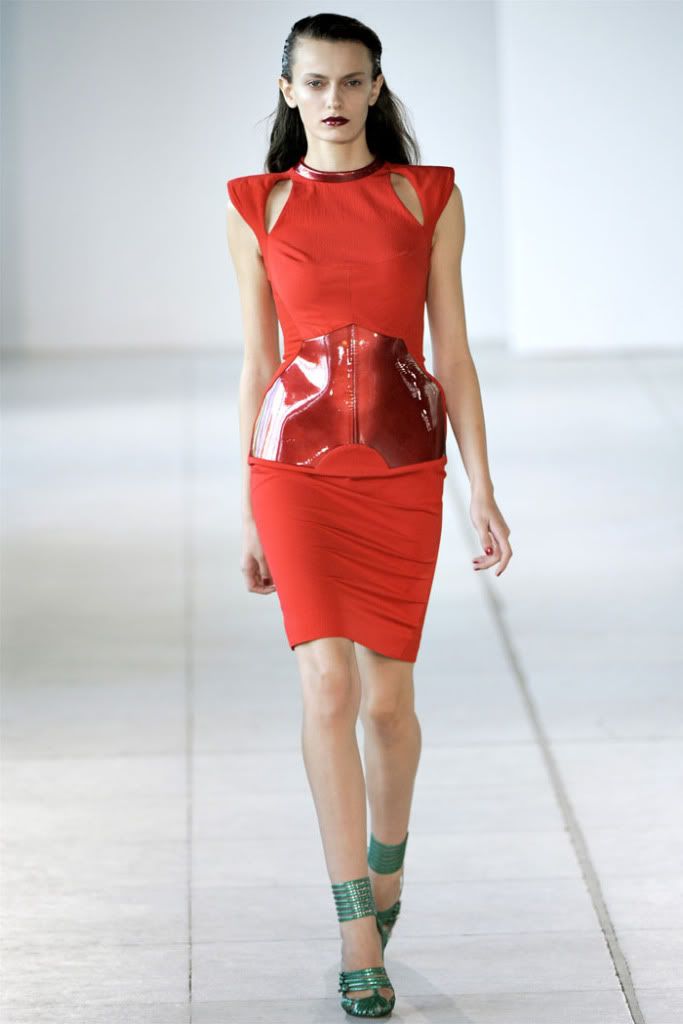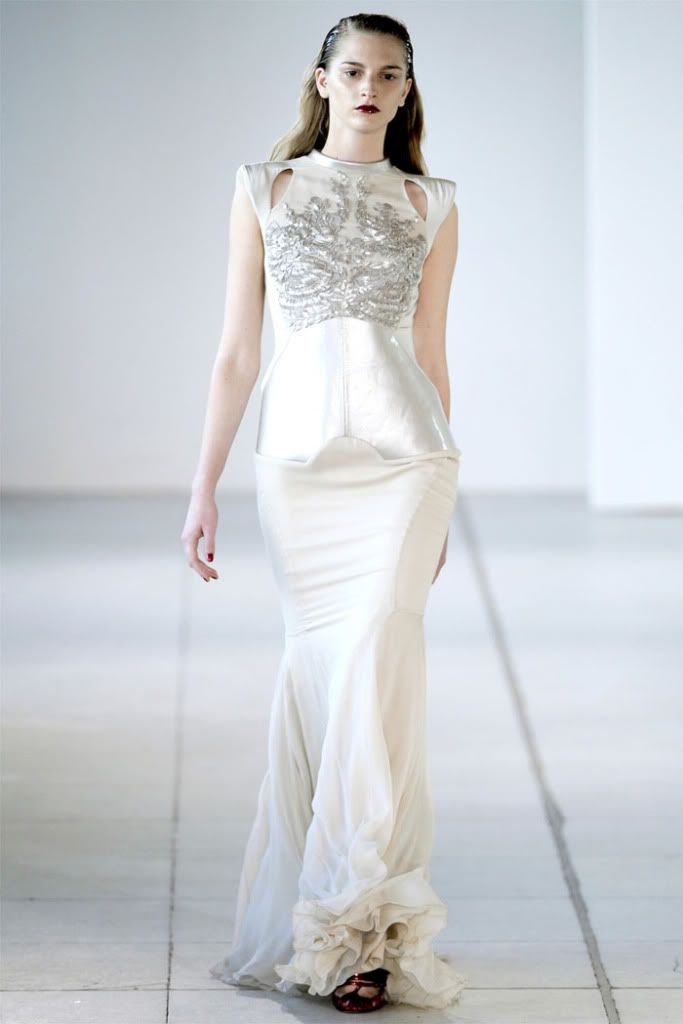 Antonio Berardi SS 2012
LFW
{ images via vogue }
Love, M